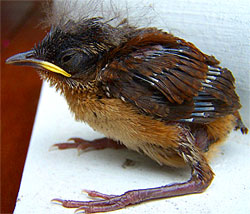 N Ditz
"If a person is able to experience that he was never 'loved' as a child for what he was but for his achievements, success, and good qualities, and that he sacrificed his childhood for this 'love', this will shake him very deeply, but one day he will feel the desire to end this courtship. He will discover in himself a need to live according to 'his true self' and no longer be forced to earn love, a love that at root, still leaves him empty-handed since it is given to the 'false self'."
~ Alice Miller
Notes from the Chrysalis
Rebirthing the True Self:
"Be relentless in the looking, because you are the one you seek." ~ Rumi
The Joyful Hummingbird
"My journey through therapy:
I remember the moments before my very first session with Nicole: sitting in my car chain-smoking. I was 20 years old and had an abortion scheduled 2 days away. My life was a mess and I knew I had to do something. How did I get here?
When I first started therapy, I truly felt I had a great childhood; I spoke highly of my family members but could not understand why I felt so completely empty and why everything seemed to be falling apart. What I did not know was that my inner child had been in hiding my whole life due to my early experiences of which I was in denial; I had repressed my true feelings into the deepest recesses of my consciousness. By committing to regular therapy, I discovered that the deepest well of sorrow and grief had been stored inside of me and needed to be released. What I was mourning was the fact that I had never been truly seen, recognized or validated by my parents.
When I was a small child, I had developed a pattern of survival which was to be 'perfect': achieve more, be more, strive more. This was my strategy to get love, attention and approval. But it was never enough because I found that if I appeared to be too smart, pretty or successful, then I would be abandoned also.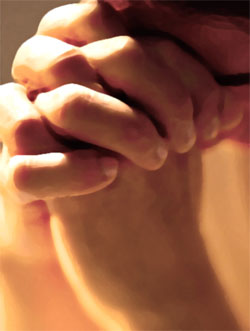 "I know only the bright hunger
in my belly,
centered and true
as a child's question; it leads
me on in the motherless geography…
This time I will not so easily
throw away my good name.
I will withhold my self
from the offering plate.
Prayers will be said
for my own homecoming."
~ Elaine Orr
In short, I was a 'parentified child', meaning my mother's emotional parent. In my work with Nicole, I have had to face the truth that what I experienced with my mother had a name: 'emotional incest'. I had been my mother's caretaker, confidant, champion, and protector from my father. I had never really been a child. I was a little adult, my mother's captive to fill her unmet emotional needs, to mother her and soothe her, give her advice, and agree with her that my father was wrong. If I expressed needs of my own, such as spontaneous and natural emotions, I would be rejected & abandoned. As a young child I had to 'murder my True Self' to survive and become a false self: the 'good girl', which really means 'I don't have feelings or needs. I am invisible.'
I remember I used to feel so proud of the fact that adults forgot I was around because I was so polite and quiet. During this time (about age 8 to age 14), I became incredibly religious, praying the rosary daily and keeping daily tally to make sure that I never sinned. If I did, I would reprimand myself brutally. Looking back now, I can clearly see my intense devotion to the Virgin Mary as a young girl as a manifestation of my desperate need for a mother.
I used to pray for a miracle that She would appear to me, maybe on my way to school, or in my backyard in the middle of the night outside my bedroom window. I wanted to be good enough for her to show me that she loved me and that she heard my earnest daily prayers. I had a book of poems about the Blessed Mother and I would make up melodies and sing them aloud as part of my daily ritual. I viewed my spiritual devotion to Mary as fulfilling her need to be prayed to, nurturing her with my attentive prayers. I felt she responded by watching over me.
I derived a sense of connection and comfort from my devotion, and I think it was also an unconscious attempt to purify and cleanse myself of the incestuous feelings of being my mother's instrument of oblivion. I developed an intense inner world that somehow gave me a sense of separateness from my mother (she resented my spiritual practice) and helped me connect to a motherly presence that was protective and nurturing." (cont'd on next page)