Trauma, Psychological and Psycho-Spiritual Resources
Books on Healthy/Dysfunctional Relationships and Grief/Death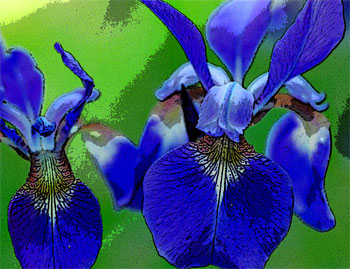 N Ditz
"For one human being to love another: that is perhaps the most difficult of all our tasks, the ultimate, the last test and proof, the work for which all other work is but preparation…Once the realization is accepted that even between the closest human beings infinite distances continue, a wonderful living side by side can grow, if they succeed in loving the distance between them which makes it possible for each to see the other whole against the sky."
~ Rainer Maria Rilke
Dyfunctional & Abusive Relationships
Melody Beattie- The New Codependency: Help and Guidance for Today's Generation. 2009.
Patricia Evans- The Verbally Abusive Relationship. 2010.
Paul T. Mason & Randi Kreger- Stop Walking On Eggshells: Taking Your Life Back when Someone you care about has Borderline Personality Disorder. 2010.
Christine Ann Lawson- Understanding the Borderline Mother: Helping her Children Transcend the Intense, Unpredictable, and Volatile Relationship. 2002.
Linda Martinez Lewi- Freeing Yourself from the Narcissist in Your Life. 2008.
Karyl McBride- Will I ever Be Good Enough? : Healing the Daughters of Narcissistic Mothers. 2009.
Eleoner D. Payson- The Wizard of Oz and other Narcissists: Coping with the One-Way Relationship in Work, Love, and Family. 2002.
Jerold J. Kreisman & Hal Straus- Sometimes I Act Crazy: Living with Borderline Personality Disorder. 2006.
Intimacy
Stephanie Dowrick- Intimacy & Solitude: Balance, Closeness and Independence. 1996.
Susan Heitler- The Power of Two: Secrets to a Strong & Loving Marriage. 1997.
Amir Levine & Rachel Heller- Attached: The New Science of Adult Attachment and How It Can Help You Find and Keep Love. 2012.
David Richo and Kathlyn Hendricks- How to be an Adult in Relationships: The Five Keys to Mindful Loving. 2002
Harville Hendrix- Getting the Love You Want: A Guide to Couples. 2007.
James Hollis- The Eden Project: In Search of the Magical Other. 1998.
Sue Johnson- Hold Me Tight: Seven Conversations for a Lifetime of Love. 2008.
Carolyn Daitch & Lissah Loberbaum- Anxious in Love: How to Manage your Anxiety, Reduce Conflict, and Reconnect with your Partner. 2012.
Michael Nichols- The Lost Art of Listening: How Learning to Listen can Improve Relationships. 2009.
Marlena S. Lyons & Jett Psaris- Undefended Love. 2000.
Hal Stone & Sidra L.Stone- Partnering: A New Kind of Relationship. 2000.
John Welwood- Journey of the Heart: The Path of Conscious Love. 1996.
John Welwood- Perfect Love, Imperfect Relationships: Healing the Wound of the Heart. 2007.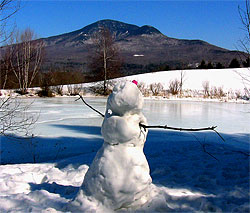 N Ditz
"In the depths of winter, I finally learned there was in me an invincible summer."
~ Albert Camus
Loss, Grief & Death
Pauline Boss- Ambiguous Loss: Learning to Live with Unresolved Grief. 2000.
Ira Brock- Dying Well. 1998.
Deborah Morris Coryell- Good Grief: Healing Through the Shadow of Loss. 2007.
Hope Edelman- Motherless Daughters: The Legacy of Loss. 2006.
Stephanie Ericsson- Companion through the Darkness: Inner Dialogues on Grief. 1993.
Miriam Greenspan- Healing through the Dark Emotions: The Wisdom of Grief, Fear, and Despair. 2004.
Joan Halifax- Being with Dying: Cultivating Compassion and Fearlessness in the Presence of Death. 2009.
Elisabeth Kubler-Ross, David Kessler- On Grief and Grieving: Finding the Meaning of Grief through the Five Stages of Loss. 2007.
Sumeet M. Kumar- Grieving Mindfully: A Compassionate and Spiritual Guide to Coping with Loss. 2005.
Judith L. Lief- Making Friends with Death: A Buddhist Guide to Encountering Mortality. 2001.
Larry Rosenberg- Living in the Light of Death: On the Art of Being Truly Alive. 2000.
Irvin D. Yalom- Staring at the Sun: Overcoming the Terror of Death. 2008.