Trauma, Psychological and Psycho-Spiritual Resources
Books on the Inner Child and Therapeutic Healing Modalities: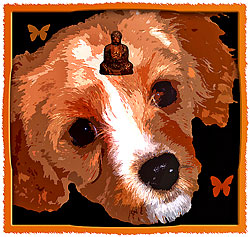 N Ditz
"The most potent muse of all is our own inner child."
~ Stephen Nachmanovitch
Inner Child/Sub-Personalities
Jeremiah Abrams. Reclaiming the Inner Child. 1990 (wonderful collection of essays written by Jungian analysts)
John Bradshaw- Homecoming: Reclaiming and Championing your Inner Child. 1992.
Margaret Paul & Erika J. Chopich- Healing Your Aloneness: Finding Love and Wholeness through your Inner Child. 1990.
Connie Dawson & Jean Ilsley Clarke. Growing Up Again: Parenting Ourselves, Parenting Our Children. 1998.
Jay Earley- Self-Therapy: A Step by Step Guide to Creating Wholeness and Healing your Inner Child Using IFS, A New, Cutting Edge Psychotherapy. 2012
Clarissa Pinkola Estes- Warming the Stone Child: Myths and Stories about Abandonment and the Unmothered Child. 2004. (audiobook)
Tom Holmes- Parts Work: An Illustrated Guide to your Inner Life. 2007.
Art Martin, Ph.D. Reparenting Yourself: Growing Up Again and Recovering your Lost Self. 2009
Alice Miller- The Drama of the Gifted Child: The Search for the True Self. 2008.
Margaret Paul- Inner Bonding: Becoming a Loving Adult to Your Inner Child. 1992.
John K. Pollard. Self Parenting: The Complete Guide to your Inner Conversations. 1987
John Rowan- Discovering Your Subpersonalities: Our Inner World and the People in it. 1992.
Charles Whitfield- Healing the Child Within: Discovery and Recovery for Adult Children of Dysfunctional Families. 1987.
Louise M. Wisechild- The Obsidian Mirror: Healing From Childhood Sexual Abuse. 2003
Therapeutic Healing Modalities
N Ditz

"The honey-bee's great ambition is to be rich,
to lay up great stores,
to possess the sweet of every flower that blooms.
She is more than provident.
Enough will not satisfy her,
she must have all she can get by hook or crook."

~ John Burroughs

Christine Caldwell- Getting in Touch: The Guide to New Body-Centered Therapies. 1997.
Ann Weiser Cornell- The Power of Focusing: A Practical Guide to Emotional Self Healing. 1996.
Susan Brunton Derozier- Therapeutic Journaling: A Road to Healing. 2008.
Jay Earley- Self-Therapy: A Step by Step Guide to Creating Wholeness and Healing your Inner Child Using IFS, A New, Cutting Edge Psychotherapy. 2012.
Beverly Engel- Healing your Emotional Self: A Powerful Program to Help you raise your Self-Esteem, Quiet your Inner Critic, and Overcome your Shame. 2007.
Tara Bennett-Goleman- Emotional Alchemy: How the Mind can Heal the Heart. 2002.
Robert A. Johnson- Inner Work: Using Dreams and Active Imagination for Personal Growth. 2009.
Alyce Barry, Cliff Barry and Cindy Kalman- Practically Shameless: How Shadow Work Helped Me Find My Voice, My Path, and My Inner Gold. 2008.
Cathy A. Malchiodi- The Soul's Palette: Drawing on Art's Transformative Powers. 2002.
Jill Mellick- The Art of Dreaming: Tools for Creative Dreamwork. 2001.
Hal & Sidra Stone- Embracing Ourselves: The Voice Dialogue Manual. 1998.
Hal & Sidra Stone. Embracing your Inner Critic: Turning Self-Criticism into a Creative Asset. 1993.