Trauma, Psychological and Psycho-Spiritual Resources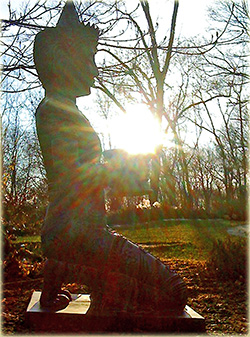 Fiona
The great gift of a spiritual path is coming to trust that you can find a way to true refuge. You realize that you can start right where you are, in the midst of your life, and find peace in any circumstance."
~ Tara Brach
Mindfulness Meditation & Buddhist Psychotherapy
Harvey Aronson- Buddhist Practice on Western Ground: Reconciling Eastern Ideals and Western Psychology. 2004.
Tara Brach- Radical Acceptance: Embracing your Life with the Heart of a Buddha. 2004.
Tara Brach- True Refuge: Finding Peace and Freedom in Your Own Awakened Heart. 2012.
Pema Chodron- The Wisdom of No Escape and The Path of Loving Kindness. 2001.
Mark Epstein- Thoughts without a Thinker: Psychotherapy from a Buddhist Perspective. 2004.
Christopher Germer- The Mindful Path to Self-Compassion: Freeing yourself from Destructive Thoughts and Emotions. 2009.
Bhante Henepola Gunaratana- Mindfulness in Plain English. 2002.
Thich Nhat Hanh- Peace is Every Step: The Path of Mindfulness in Everyday Life. 1992.
Jack Kornfield- The Wise Heart: A Guide to the Universal Teachings of Buddhist Psychology. 2009.
Larry Rosenberg- Breath by Breath: The Liberating Practice of Insight Meditation. 2004. Ronald D. Siegel- The Mindfulness Solution: Everyday Practices for Everyday Problems. 2010.
Shunryu Suzuki- Zen Mind, Beginner's Mind. 2006.
John Welwood- Toward a Psychology of Awakening: Buddhism, Psychotherapy, and the Path of Personal and Spiritual Transformation. 2002.
Barbara Miller Fishman & Shinzen Young- Emotional Healing through Mindfulness Meditation: Stories and Meditations for Women Seeking Wholeness. 2002.
Mark Williams, John Teasdale, Zindel Segal & Jon Kabat-Zinn- The Mindful Way through Depression: Freeing yourself from Chronic Unhappiness. 2007.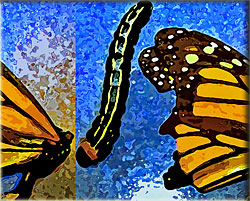 N Ditz
"What the caterpillar calls the end of the world, the rest of the world calls a butterfly."
~ Richard Bach
Psychospiritual Transformation
Stephen Bodian- Wake Up Now: A Guide to the Journey of Spiritual Awakening. 2007.
Pema Chodron. Living Beautifully with Uncertainty and Change. 2013
Stephen Cope- The Great Work of your Life: A Guide to the Journey of your True Calling. 2012.
Peter Fenner- Radiant Mind: Awakening Unconditioned Awareness. 2007.
John Firman & Ann Gila- Psychosynthesis: A Psychology of the Spirit. 2002.
Anodea Judith - Eastern Body, Western Mind: Psychology and the Chakra System as a Path to the Self. 2004.
Ralph Metzner- The Unfolding Self: Varieties of Transformative Experience. 2010.
Phillip Moffitt- Emotional Chaos to Clarity: How to Live More Skillfully, Make Better Decisions, and Find Purpose in Life. 2012.
Thomas Moore- The Soul's Religion: Cultivating a Profoundly Spiritual Way of Life. 2005.
John J. Prendergast. Sacred Mirror: Nondual Wisdom and Psychotherapy. 2003.
Michael Singer- The Untethered Soul: The Journey beyond Yourself. 2007.
Eckhart Tolle. Living A Life of Inner Peace. 2004 (audio)
Frances Vaughan- The Inward Arc: Healing in Psychotherapy and Spirituality. 2001.
Roger Walsh- Essential Spirituality: The 7 Central Practices to Awaken Heart and Mind. 2000.
Marion Woodman- Dancing in the Flames: The Dark Goddess in the Transformation of Consciousness. 1997.
Holistic & Meditation Retreat Centers in the Northeast