Healing and Psycho-Spiritual Resources
Picasso
"Women don't realize how much store men set on the regularity of their habits. We absorb their comings and goings into our bodies, their rhythms into our bones."
~ Louise Erdrich
Men & Women's Issues
Robert Bly- Iron John: A Book about Men. 2004.
Kim Chernin- The Woman who gave Birth to Her Mother. 1999.
Robert Moore & Douglas Gillette- King, Warrior, Magician, Lover: Rediscovering the Archetypes of the Mature Masculine. 1991.
Patti Henry- The Emotionally Unavailable Man: A Blueprint for Healing. 2004.
James Hollis- Under Saturn's Shadow: The Wounding and Healing of Men. 1994.
Pythia Peay- Soul Sisters: The Five Sacred Qualities of a Woman's Soul. 2002.
Linda Schierse Leonard- Meeting the Madwoman: Empowering the Feminine Spirit. 1994.
Jean Baker Miller- Toward a New Psychology of Women. 1987.
Maureen Murdock- The Heroine's Journey. 1990.
Sidra Stone- The Shadow King: The Invisible Force that Holds Women Back. 2000.
James William Thomas- The Shaman in the Disco and Other Dreams of Masculinity: Men, Isolation and Intimacy. 2006.
Djohariah Toor- The Road By the River: The Illuminating Classic for Women in Search of Self and Spirit. 1994.
Marion Woodman- Leaving My Father's House: A Journey to Conscious Femininity. 1992.
Connie Zweig- To Be a Woman: Birth of the Conscious Feminine. 1990.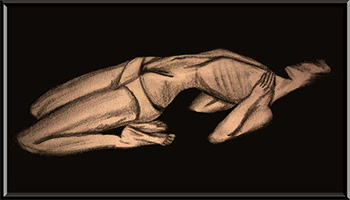 S. Elayne
"A cultural fixation on female thinness is not an obsession about female beauty but an obsession about female obedience." 
— Naomi Wolf
Eating Disorders & Body Image